...
For some reason I just seem to have had a rekindling of my Christmas spirit...
Surely it could not have been finding this pic that perked up my mistletoe..?!?
.
...please scroll down . . .
hey, it is a cheap ploy to build some suspense...
.
.
.
.
.
.
.
.
.
.
.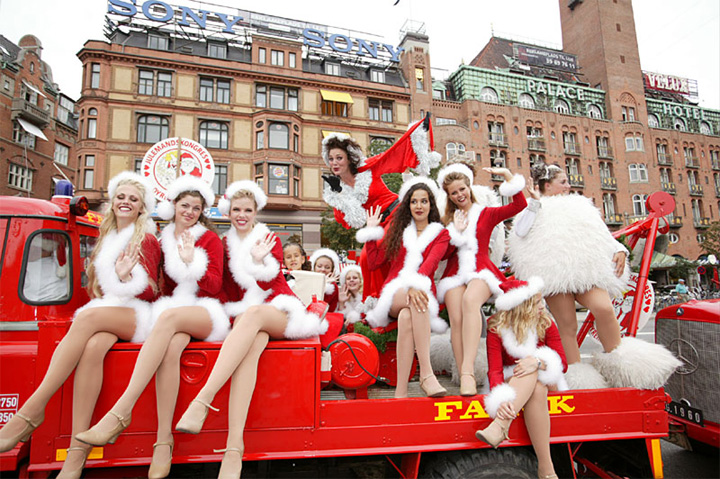 Picture is from the website of the Bakken Amusement Park in Klampenborg, Denmark.
Apparently each July, for forty-some years now, they have a gathering of Fathers Christmas & Christmas Elves ...to celebrate the off-season I guess. See
this webpage
for more information in English. Or the Danish website
here
, with a direct link to the Christmas pages found
here
.
Almost enough to make me believe in the big guy again...
...tom...
.